Terry Bowen
Independent Non-executive Director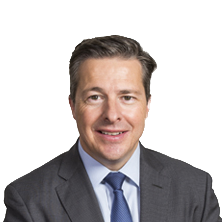 Qualifications

BAcc, FCPA, MAICD
Term of office

Appointed to the Board on 1 February 2020
Professional experience
Terry has over 25 years' of extensive financial, strategic and operational experience across a range of sectors within some of Australia's leading companies.
Other directorships and positions
Terry is currently Chair of the Operations Group at BGH Capital and a Non-executive Director of BHP Group Limited and BHP Group Plc (since 2017), Navitas Pty Ltd and the West Coast Eagles Football Club. He previously served as Managing Partner and Head of the Operations Group at BGH Capital and prior to this served as Executive Director and Finance Director of Wesfarmers Limited (2009-2017), Finance Director of Coles and Managing Director of Wesfarmers Industrial and Safety. Terry was formerly the CFO of Jetstar Airways, and before this held senior finance roles with Tubemakers of Australia Limited.
He is a former Chair of the West Australian Opera Company Incorporated and a former Non-executive Director of the Western Australian Institute of Medical Research Pty Ltd, Gresham Partners Holdings Limited and Gresham Partners Group Limited.
Board Committee membership
Chair of the Audit and Risk Committee and a member of the Nomination Committee.