Urban mobility trends from COVID-19
The way we work and move around cities has been altered by COVID-19, but it remains to be seen how permanent some of these changes might be. 
Our Mobility Trends reports provide insight into people's views of what daily life will look like once the public health risk has eased.
August 2020 report – findings from independent survey of 4500 respondents in Australia and North America.
February 2021 report – findings from independent survey of 3038 respondents from Sydney, Melbourne and Brisbane.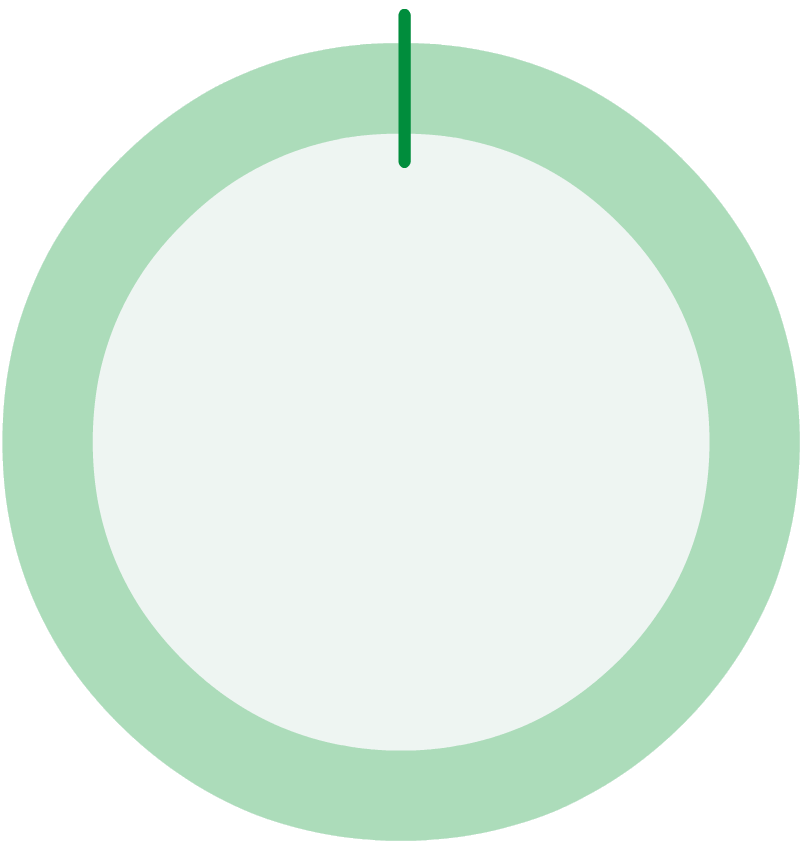 Of respondents expect to do most of their work back at their workplace
Why we'll head back to the workplace
In August the top-rated reasons were to create separation between work and home. By February the main reasons were maintaining relationships and increasing collaboration.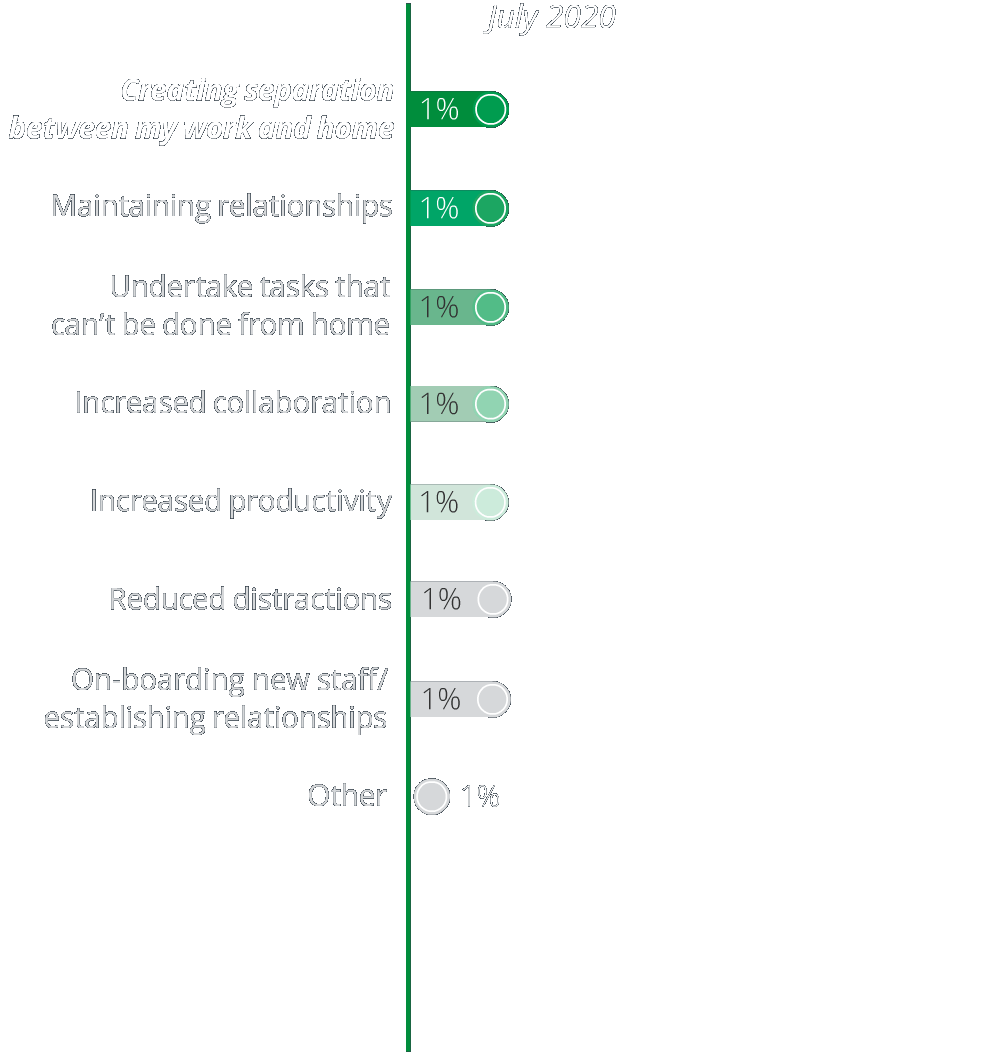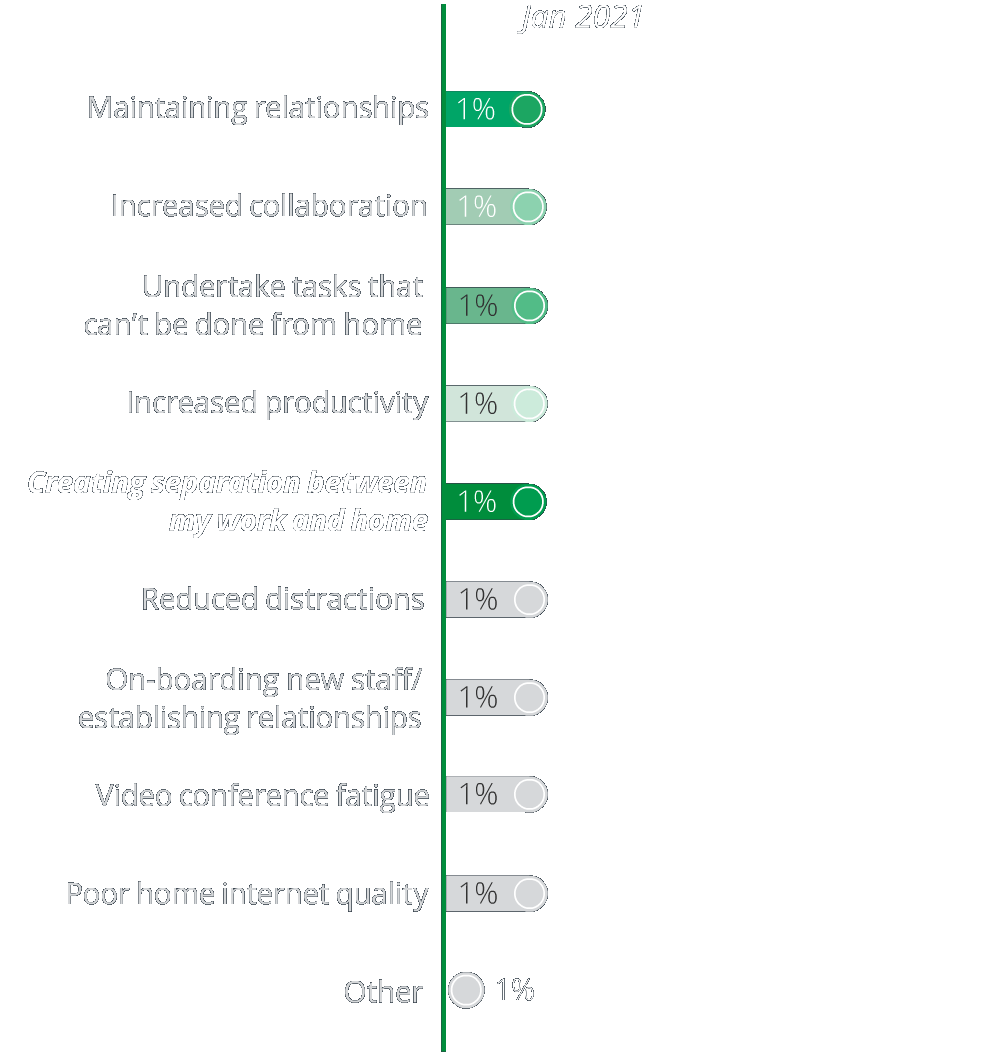 How we'll get around
Even once the immediate public health risk of COVID-19 has passed, many people expect to decrease their public transport use, preferring private vehicle travel.

Avg. across Melb, Syd and Bris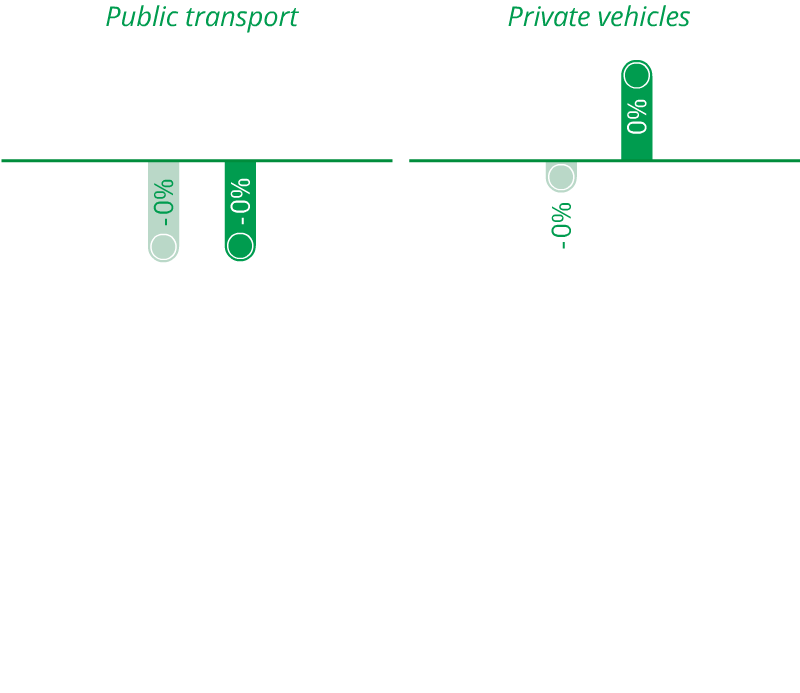 Overall people expect to be using public transport 21% less than pre-pandemic levels and private vehicles 5% more than pre-pandemic levels.
Public transport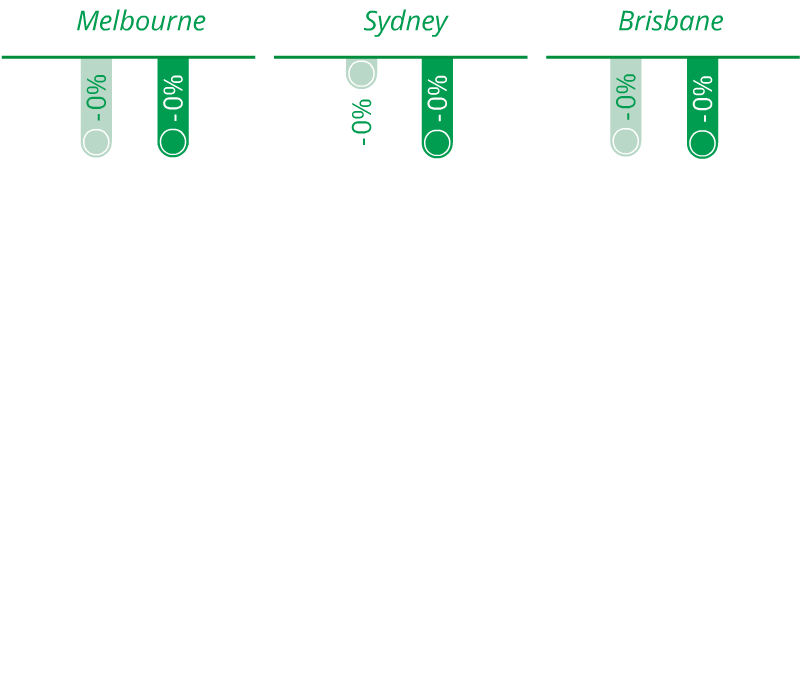 Melburnians are feeling slightly more positive about public transport than they were in July 2020. But, after experiencing their own COVID-19 outbreaks and lockdowns since July 2020, Sydneysiders and Brisbanites are feeling less positive about using public transport daily.
Private vehicles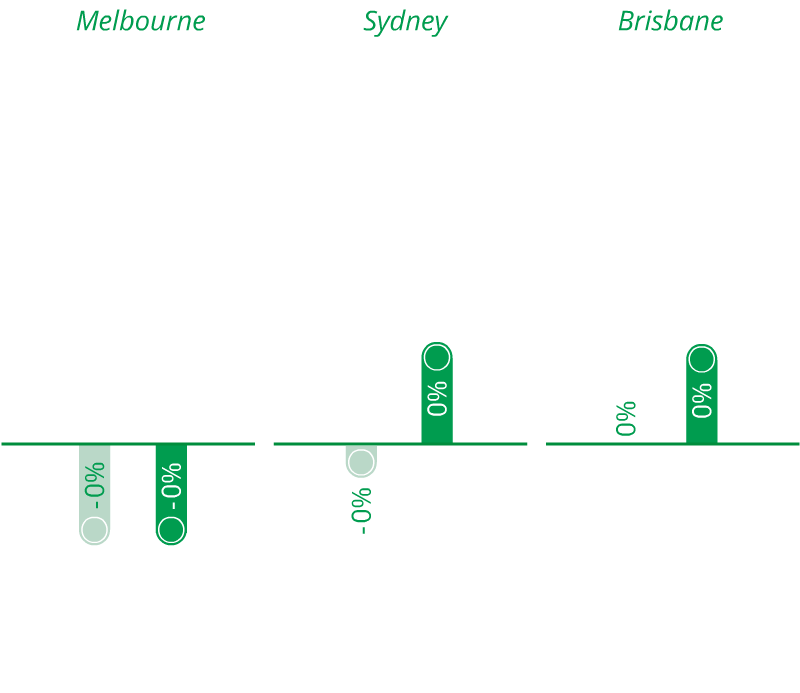 People from Sydney and Brisbane expect to be using private vehicles post-pandemic more than they expected to be using this mode of transport in July 2020.
Jul 2020 expectation
Jan 2021 expectation
Online shopping trend delivers parcels – and more traffic

48% survey respondents* are doing more online shopping
1/2 say this will be their new normal
Those parcel delivery vans that have become a common fixture around the suburbs, particularly during lockdowns, are here to stay.
In 2020, online purchases grew 57% year-on-year in Australia with 82% of households shopping digitally. Shoppers expect their online shopping frequency to remain 28% higher than pre-pandemic.**
* August 2020
** Inside Australian Online Shopping. Australia Post eCommerce Industry Report, March 2021
Who's shopping online more
Women more than men (51% vs 43%)
Gen Xers and Millenials (55% and 52% respectively) more than Boomers and The Lucky Generation (48% and 36%)
Post pandemic Gen Xers will continue shopping most (33%)
Greater Washington and Montreal residents most (both 55%), then Melburnians (47%), Sydneysiders (42%) and Brisbanites (38%)
Growing freight movements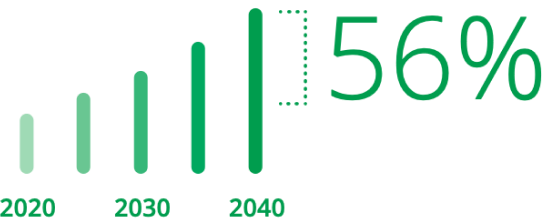 And like parcel delivery services, freight traffic is also expected to increase.
Freight traffic has been largely unaffected during the pandemic and over the next two decades, road freight volumes are expected to grow by 56%.*
* Australian Government, Bureau of Infrastructure, Transport and Regional Economics, Australian aggregate freight forecasts, 2019.

The traditional pre-pandemic peak hours have already returned to the broader road networks in capital cities.
Workday travel patterns by month
Melbourne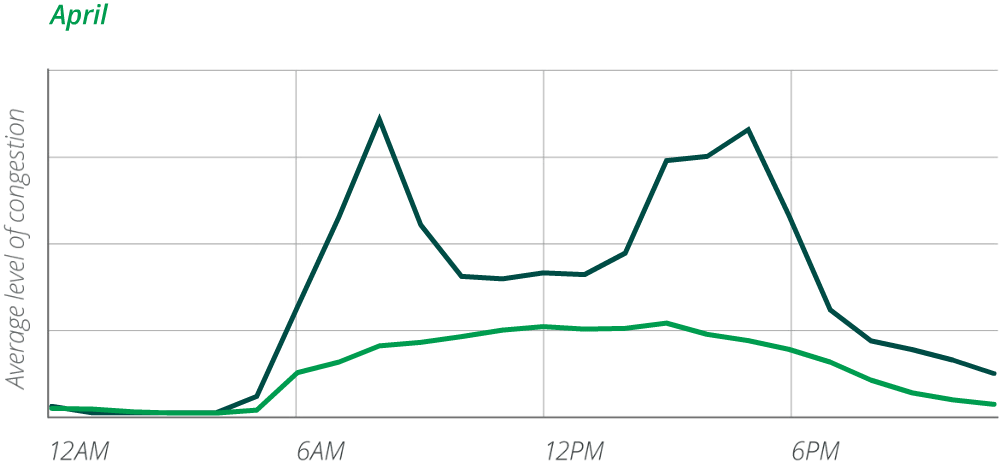 Sydney
Brisbane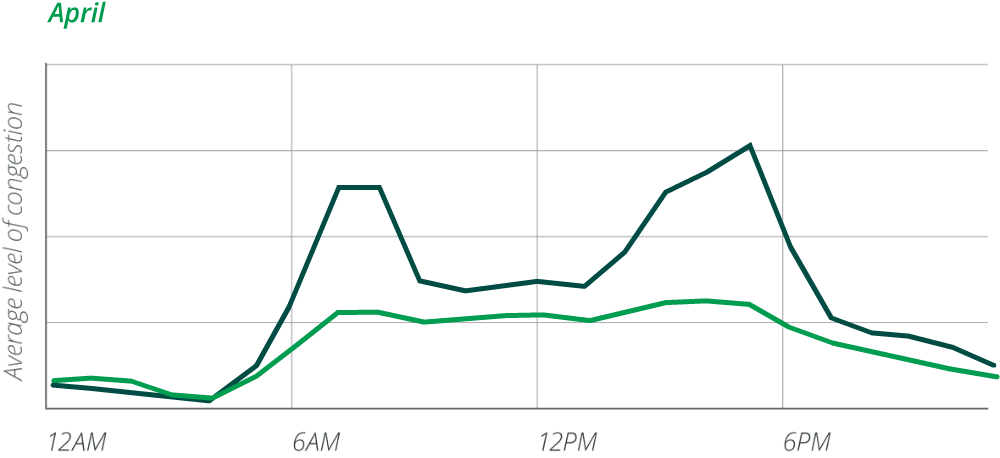 2019 2020
Shifting the peak - small shifts equal big impacts

The rapid return to traditional peak hours alongside reduced public transport use signal an opportunity to shift people's travel behaviour to avoid congestion returning to pre-COVID levels.
Our traffic analysis shows that small shifts in travelling away from traditional peaks can mean big gains in efficiency and time savings.
Weekday travel-time savings—PM peak, CityLink (Monash Freeway)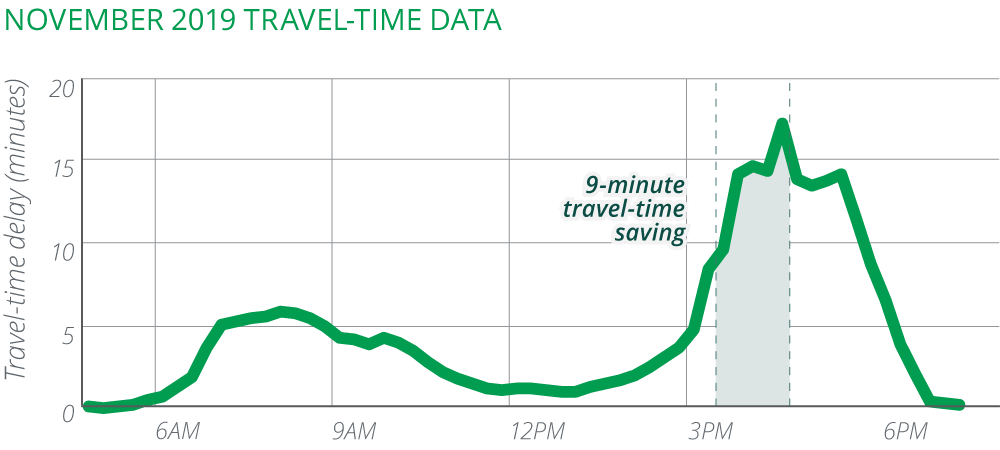 Weekday travel-time savings—AM peak, M2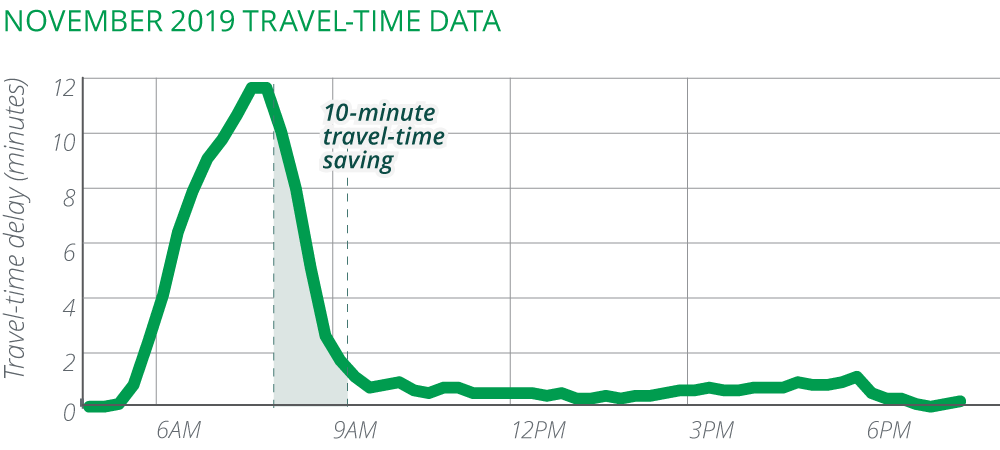 Avoiding the tradie traffic
Ever knocked off work a little early to beat the evening traffic? You might not realise it, but on some roads you are driving into one of the busiest periods.
Take Sydney's M7 Motorway for example, 4.30pm is when many tradies or students are travelling home. Leave around 6pm and you'll save around 12 minutes in travel time.
Weekday travel-time savings—PM peak, M7