27 January 2023
When the unexpected occurs on our roads, we're prepared with our state-of-the-art safety technology and brave first responders who support our Lanes.
A few months ago, Virginia State Police dispatched State Troopers to help a pedestrian who was walking across the 395 Express Lanes—near live traffic—in apparent mental distress.
Trooper Jezioro was the first to arrive on the scene and took heroic action when she risked her own safety and left her vehicle to pursue the pedestrian on foot, with high-speed interstate traffic passing just feet away.
Trooper Jezioro worked with our Express Assist incident response and other Virginia State Police troopers to stop traffic and eventually transported the individual to a local hospital for treatment.
In honor of Trooper Jezioro's heroism, she was recently awarded the Transurban Express Trooper of the Year Award of Merit. This award is presented by Transurban North America to recognize police officers who provide their dedicated service to our region and protect motorists every day.
We thank and honor those who go out of their way to keep our roadways safe.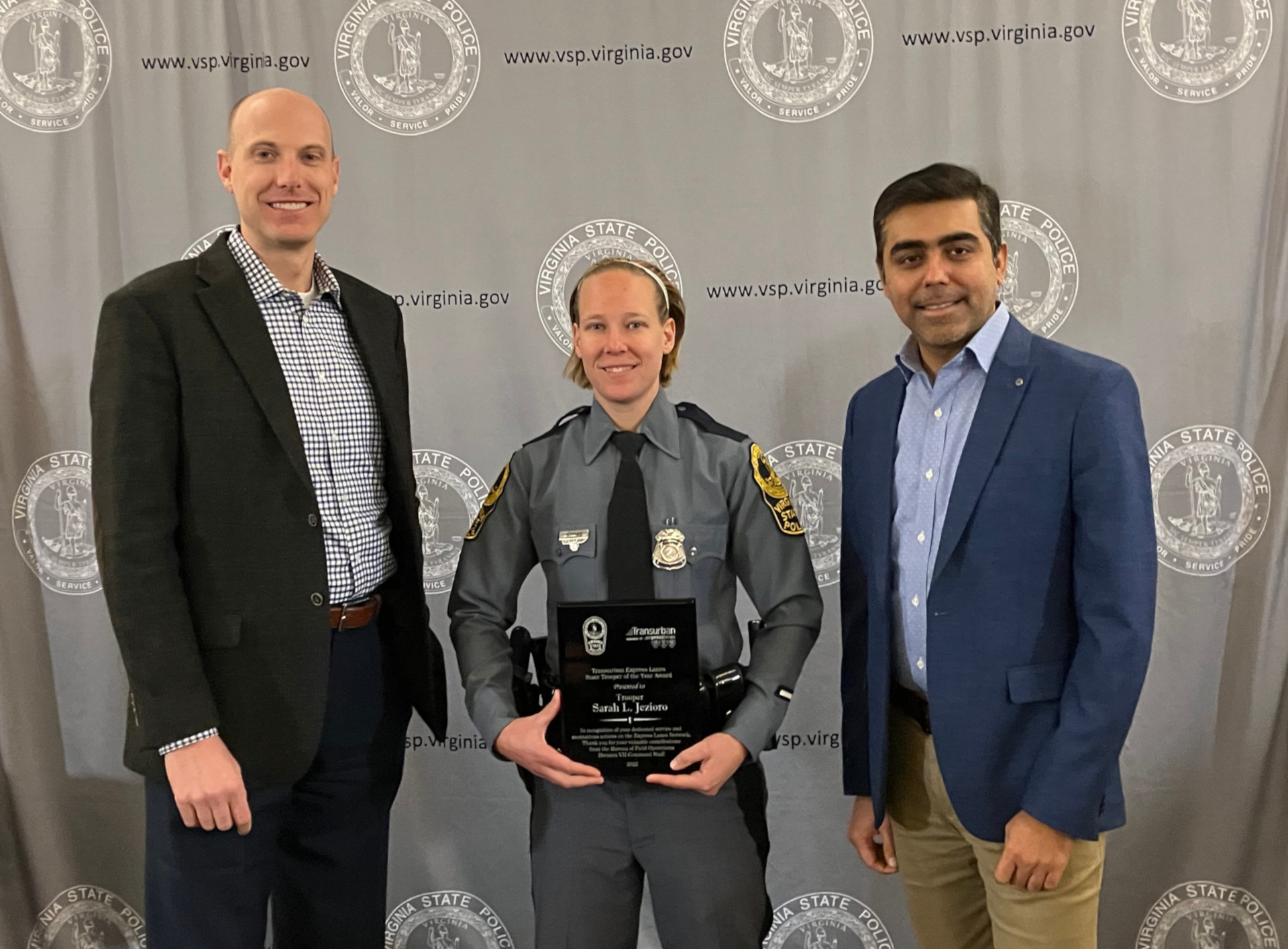 From left to right: Alex Willey, Trooper Jezioro and Samrat Valani