12 May 2021
A new study conducted at the Transurban Road Safety Centre at NeuRA has found that, providing the booster seat and seat belt are used correctly, a booster seat can be just as effective as new larger types of harnessed forward-facing car seats in protecting children aged four to eight years, in the event of a crash.
Most children move into forward-facing car seats with an inbuilt harness when they outgrow their rear-facing infant car seat. They use this forward-facing car seat until they outgrow it sometime after their fourth birthday. Larger forward-facing car seats with inbuilt harnesses have been developed by manufacturers so that children can stay in a harnessed child restraint up to around eight years of age, instead of switching to a booster seat.
Research shows correctly fitted booster seats used with the adult seatbelt correctly fitted and positioned across the body may be better at preventing older children's heads from travelling forward during frontal collisions than new larger forward-facing car seats with inbuilt harnesses.
The general expectation might be that restraints with an inbuilt harness are safer, because the child is more securely strapped in. However, NeuRA's tests show that booster seats perform just as well, or perhaps a little better, in keeping the child's head from moving too far forward in a frontal crash.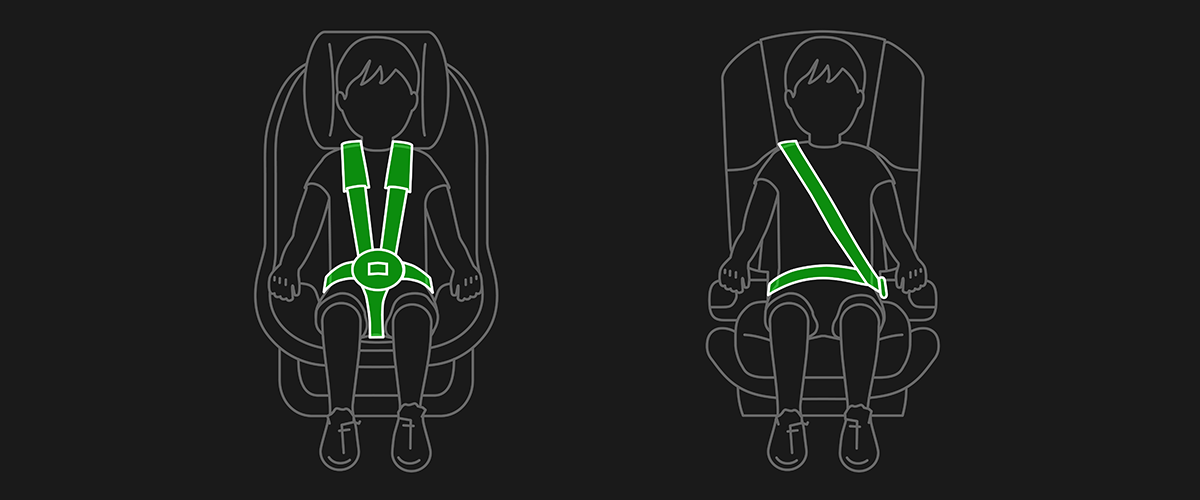 Importantly, the booster seat must be used correctly, with the child sitting upright in the booster, and the seatbelt correctly positioned using any belt guide features of the booster seat. Previous research shows that up to 60 per cent of booster seats are not used correctly.
For more information on the safest child restraint options, parents and carers can access Australia's National Child Restraint Guidelines, which were co-developed by NeuRA and Kidsafe, the experts in Child Safety in Australia.
The Transurban Road Safety Centre at NeuRA is Australia's only research-dedicated crash test lab. The Road Safety Centre combines world-class research with state-of-the-art facilities and equipment to provide a source of ongoing innovation in the area of road safety research.