There are many organisations and groups doing great things to transform the places they live in and love. Our vision is to help make their vision a reality.
This year, we have been inspired by people and organisations that are changing their community so that everyone is better off, with most of our grant recipents are focused on helping those involved with Health and disability services, Schools and Kindergartens, Children's health, Homelessness and unemployment, Youth programs and Indigenous cultural heritage or disadvantage.
Queensland organisations
Childhood Cancer Support provides support to children undergoing treatment for cancer and their families through accommodation, emotional and financial support, transportation and recreational therapies.
The grant will install reversing cameras into the organisation's two vans - one with wheelchair accessibility - that transport families to and from the Lady Cilento Children's Hospital. This is a safety benefit in the busy hospital drop off zone and car parks. The grant will also provide four adjustable child restraints plus one booster seat.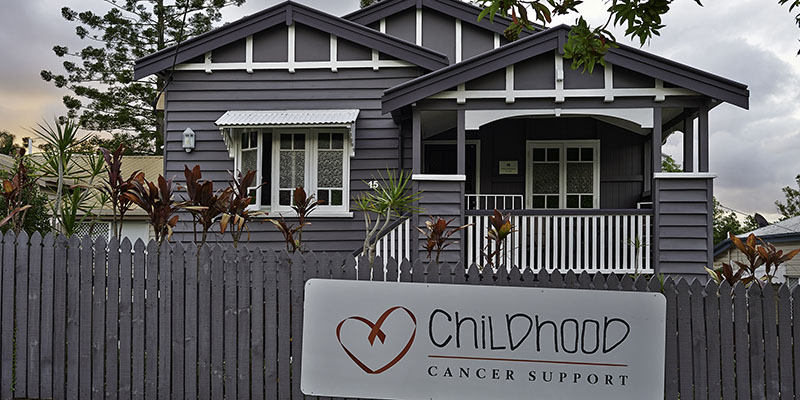 ---
YFS operates a social enterprise known as 'Substation 33', an electronic waste repurposing and recycling facility where people marginalised from mainstream employment have the opportunity to experience workplace culture and expectations in a supportive environment.
The grant will fund the manufacture of a sensor network system for performance monitoring of ponds and dams receiving run-off from motorways (including Logan Motorway) and main roads in the Logan local government area. Substation 33 will be able to train and employ people on this project, and the system will contribute to a monitoring network developed by the University of Queensland and Griffith University.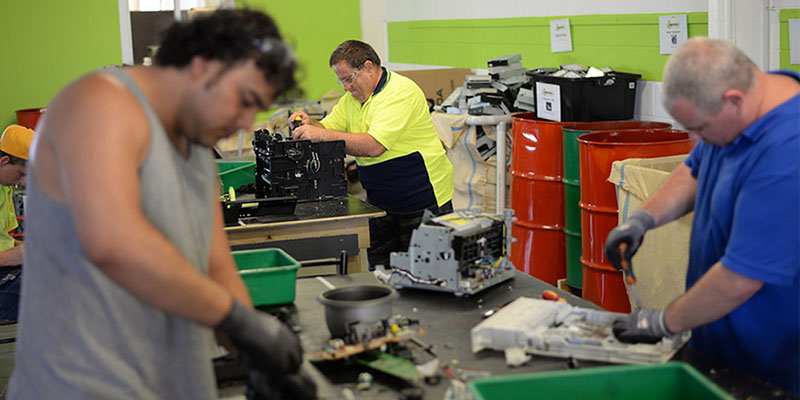 ---
Access Community Services helps individuals, families and communities from overseas to effectively settle and engage in their new environments through community development initiatives to improve economic and social well-being.
The grant will support the 'Women at the Wheel' driving school project, allowing culturally and linguistically diverse refugee and migrant women in the Logan region to receive qualified driver training and obtain a driver's licence.
---
Down Syndrome Association of Queensland. One of the key challenges of people with Down syndrome is travel. In order to be full and contributing members of a community, people need to be able to travel to work and socialise.
This project is to develop a travel training package so that Down Syndrome Queensland can educate people with Down Syndrome and other intellectual disabilities to navigate public transport to enable them to access jobs, recreation and social activities.
---
Ningy Ningy Cultural Heritage Association represent the traditional owners of the Redcliffe Area
This grant will fund the Kurbingaibah Facility Improvement project, which includes replacing an existing asbestos roof on a building that is situated on a site of cultural significance known as Kurbingaibah. The project will provide access to traditional and contemporary indigenous culture and history through information sessions, performance arts, visual and craft activities, tours about traditional plants, bush foods and other facets of Indigenous life.
---
Bulimba Creek Catchment Coordinating Committee (B4C) is a social enterprise and volunteering organisation that that provides professional and community land care in the Bulimba Creek region.
With this grant, B4C will support the Karawatha Forest Protection Society (KFPS) to preserve records of its oral history regarding saving Karawatha Forest; and provide for interpretation of this heritage for the people of South East Queensland to promote greater recognition of the ecological and natural history values of Karawatha Forest.
---
New South Wales organisations
The Blue Datto 'Keeping Safe' road safety program (in collaboration with Western Sydney University) provides driver education for year 10 students in Penrith. The half-day safety program is delivered free of charge to schools in NSW, and highlights that every person in the car has a role to play: the driver, their driving teacher, and the passengers. Blue Datto's Keeping Safe program was the winner of the 2017 Australian Road Safety Award for School Program.
The grant will support the delivery of workshops to a total of 500 year 10 students across five schools.
---
The Foundation for National Parks & Wildlife supports the Friends of Lane Cove National Park, a group of 25 enthusiastic local residents, university staff and students who meet monthly to regenerate the threatened bushland along Mars Creek, Macquarie Park adjacent to the Transurban M2 depot and part of the corridor linked to the M2 Macquarie Park Motorscapes Project.
The grant will support further rehabilitation work in this area along the creek line, with 110 hours of professional hand weeding to ensure the regeneration of an adjacent degraded bushland area that will be prepared by volunteers.
---
First Hand Solutions Aboriginal Corporation aims to relieve the distress, disadvantage and poverty experienced by Indigenous people through education, training & employment
The grant will support 10 young Aboriginal people in south-east Sydney through driver training to overcome one of the main barriers to employment - a driver's license.
---
Mount Druitt Hospital near Westlink M7 has a children's ward with its own dedicated Children's Healing Garden, which was constructed about 15 years ago and it now needs to be renovated and improved. The garden provides families with an inviting outdoor space to provide relief and distraction from the stress of the hospital environment.
The grant will be used to upgrade the garden's existing cubbyhouse area to turn it into an educational space and reading nook.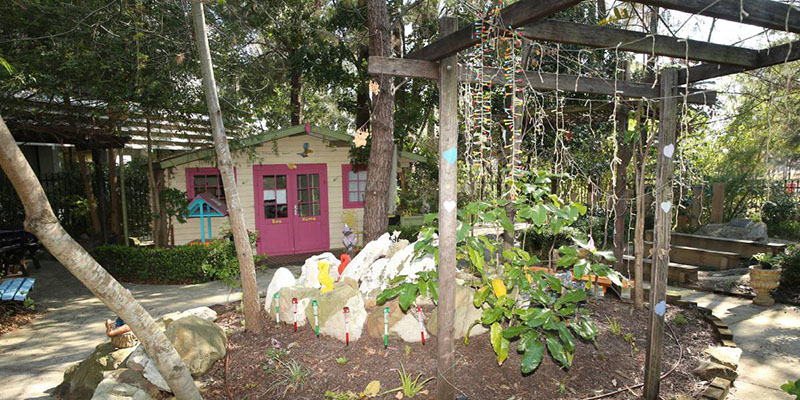 ---
Randwick Waverley Community Transport Group (RWCTG) provides close to 50,000 transport trips in the Randwick and Waverley area to almost 2,500 active clients that are frail, aged, have a permanent functional disability or are considered transport disadvantaged.
The grant will contribute towards installing a mobility hoist into one of their mini-buses to meet the increased demand for low mobility and wheelchair transport.
---
Lou's Place (The Marmalade Foundation) is the only daytime refuge in Sydney providing support for women in crisis experiencing homelessness, domestic violence, mental illness, drug and alcohol addiction, and child protection issues. Lou's Place has been operating in Kings Cross for the last 18 years.
The grant will help Lou's Place provide transport assistance to up to 70 women who are experiencing homelessness and financial hardship, with a $50 emergency Opal card to assist them to travel to essential appointments (for example to the bank, Centrelink, the Department of Housing, their doctor or counsellor).
---
Woodbury Autism Education and Research is a small independent school located in Baulkham Hills that offers a fully researched educational program designed for children with autism.
The grant will help create a multi-sensory room with equipment and materials (such as bubble tubes, rockers, ball pits etc.) designed to provide an interactive environment for students with different learning needs. Research has shown that multi-sensory environments can increase concentration, improve coordination and motor development for children with autism.
---
Victorian organisations
Pascoe Vale South Primary School is located within 100m of Western Link and hosts over 300 students. The school shares a 160 metre boundary with CityLink.
The grant will go towards the purchase of plants and vegetables for a 'Sustainable School Garden' project.
---
Lighthouse Foundation aims to end youth homelessness together with the community. It currently operate eight homes in Victoria to support young homeless people aged between 15 and 22 years, from backgrounds of long-term abuse and neglect.
The grant will assist the Lighthouse 'Mothers and Babies Home' to cover the transport costs of moving the residents around in a safe vehicle with baby seats. Residents will be taken to various health appointments, and to the Lighthouse Youth Resource Centre in Richmond, where they receive counselling and take part in community activities.
---
Port Melbourne Primary School is located around 750m from CityLink near the southern end of Bolte Bridge. The school is currently undergoing major works including relocating the prep playground and re-planting vegetation, a separate quiet space for prep students before they are slowly integrated into the general play areas with older children.
The grant will go towards a safety barrier dividing the prep playground area from busy local streets. The barrier will also be painted and act as the main signage for the school.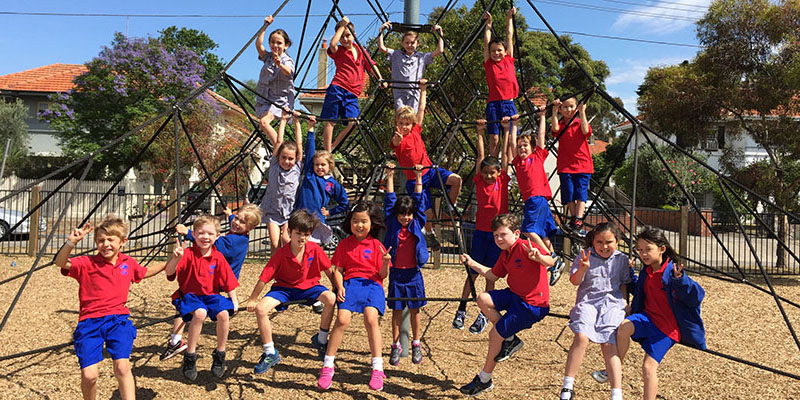 ---
Travancore School is located 350m from CityLink, and aims to provide a safe and supportive environment for young people with mental health difficulties in education.
The grant will support the 'In2School Program' which includes community based excursions, travel training to assist students to overcome barriers and become independent travelers, and provide students with skills to access community supports such as school, recreation, and community services.
---
Blind Sports and Recreation Victoria is based next to CityLink in Kooyong, and provides opportunities for people who are blind or vision impaired to lead active, healthy lifestyles through sport and recreation. People with vision loss are a vulnerable road user group and at greater risk of collisions with cars and bicycles than the general population.
The grant will allow BSRV to address this issue with a road safety education program for school-aged children who are blind or vision impaired held at Kew Traffic School that aims to build road safety skills in acknowledging the dangers of real traffic.
---
Giant Steps Melbourne is a school and therapy centre for children and teenagers with autism from all socio-economic backgrounds. The School does not charge school fees and families make contributions dependent on their individual financial situation.
The grant will support a road and pedestrian safety education program for children and teenagers including teaching materials instructional videos, excursions to the Kew Traffic School and supported pedestrian, public transport and car excursions. This can help overcome a range of barriers to community inclusion for children that may be more at risk in unfamiliar surroundings while travelling.
---
The John Pierce Centre provides a community centre open to deaf or hard-of-hearing individuals and families. The hall is also available to other community groups in need of an accessible venue.
A grant will contribute to the purchase of a motor vehicle, to be used for the benefit of visiting and transporting members of the deaf community so they can be included in social gatherings that they would otherwise be unable to attend and avoid social isolation.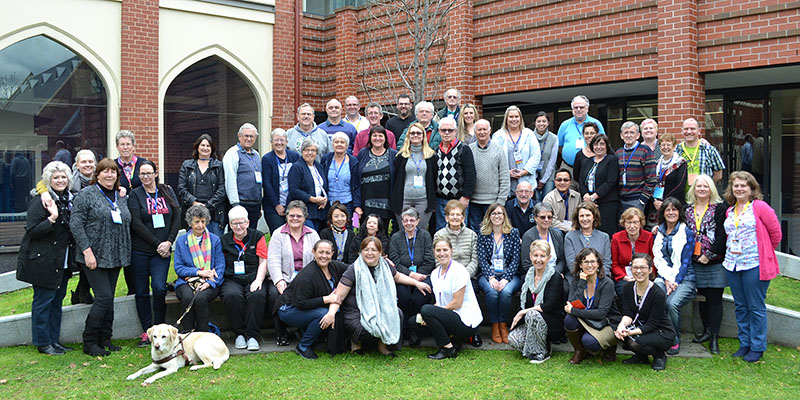 ---
Alfred Health's Mobile Assessment and Treatment Service (MATS) team provide nursing and medical care in patients' own homes around Melbourne, in place of them having to be transported to hospital. This includes over 400 patients with health and nutritional needs such as feeding tubes who are unable to take food by mouth due to brain trauma, stroke or other difficulties. Clinicians need to be able to accurately weigh these patients to monitor their health and nutrition.
The grant will purchase a mobile hoist scale which will be used by Alfred MATS to accurately weigh each patient as part of weekly home visits, giving peace of mind to family members and avoiding the stress for each patient of having to be transported into hospital.
---